Central location
a stone's throw from the sea, in the beating heart of Misano
fully air conditioned
both in summer and in the coldest periods

Cocktail bar
treat yourself to an aperitif in our company at the bar or on the veranda

Free parking
fenced and with video surveillance, just 300 meters from the hotel

Free Wi-Fi
in the common areas and in all rooms
Pet friendly
small pets are allowed (excluding the dining room)
WELCOME TO OUR HOME
COME IN AND BRING SOME HAPPINESS
Opened in 1954, Casali is a recently renovated B&B overlooking Via Repubblica, a stone's throw from the sea, in the beating heart of Misano.
Ours is a structure with simple lines but attention to detail, for a pleasant stay. We are equipped with every comfort.
Our strengths are the family management, the flexibility, the lack of time constraints and our breakfast, so important to us, that we like to call it PAMPER-BREAKFAST.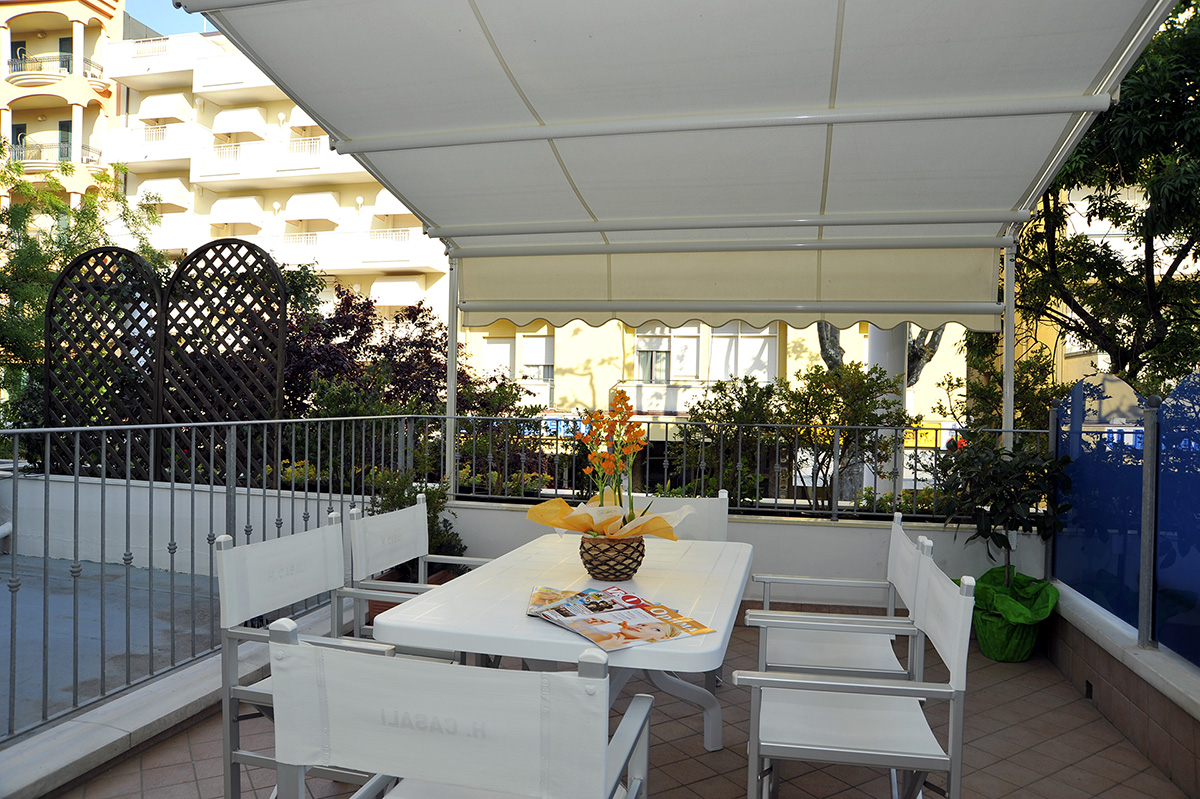 LIFE TAKES YOU TO UNEXPECTED PLACES…  SUMMER TAKES YOU TO CASALI
I can imagine you on the beach, the sun is setting and people are almost all in the hotel to prepare for dinner at 7.30 pm. You instead calmly sip an aperitif and decide where to spend your evening.
You have breakfast, without haste, while drinking your cappuccino. You go out early in the morning to take a walk by the sea with headphones and that tune, that you like so much, or to go racing with your motorbike on the most fun circuit in Italy.Treat yourself to an informal dinner while still wearing a swimsuit or all elegant for a candlelit dinner in that place that I recommended to you.
You are in the center of Misano, in a simple hotel that is able to make you feel important. 
I imagine you like this, with that sense of relaxation and well-being that you feel, when you are in a welcoming atmosphere and in the company of loved ones.
Start the day with a coffee and continue it with a smile.
It's still early, but the inviting scent of hot croissants, freshly baked cakes and freshly roasted coffee spreads in the air from the kitchen.
Here you will find the real fresh ground espresso coffee and the real cappuccino with fresh milk, as well as fruit juices, tea of all varieties and hot chocolate, which accompany a rich buffet of sweet and savory dishes.
Among these there will be cakes, pies, muffins and biscuits, always homemade with the highest quality ingredients. As well as yogurt, cereals, jams, fresh fruit, fruit in syrup and dried, many varieties of freshly baked bread, freshly cooked eggs, cold cuts and local cheeses.
Particular attention is paid to gluten-free products and milk substitutes.
The careful selection of raw materials and the fresh preparation gives our breakfast genuineness, high quality and the taste of home.
The Hotel Casali in Misano Adriatico is a Pet-Friendly hotel that welcomes small pets. With us your dog is welcome!
A stone's throw from our hotel you can find beaches equipped to welcome your dog: there are 3 beaches with areas equipped for our four-legged friends, reserved for those who love to experience the sea and the beach with their dog.
The special areas are fenced and equipped with:
Umbrella and sunbeds with the necessary space for the extra friend
Dog Agility Area, where dogs can have fun and play like real tourists
COCKTAIL BAR
WHY ASK FOR THE MOON WHEN YOU CAN ASK FOR AN APERITIF?
The Casali has an internal bar, able to offer its guests every type of cafeteria, juices, herbal teas.
and long drinks throughout the day, but also fine wines, Nastro Azzurro beer on tap and spirits of great history in the after dinner.
Treat yourself to an aperitif in our company at the bar counter or sit comfortably on our veranda.
ROOMS & SUITES
YOU ALWAYS START WITH A TROLLEY FULL OF CLOTHES. YOU COME BACK WITH YOUR HEAD FULL OF MEMORIES
Each room, simple but with attention to detail, is complete with everything you need for a carefree holiday: with us you will always find essentiality and attention to detail.
The Hotel Casali is in fact a hotel with 29 rooms and two suites, all always well-kept and clean with the utmost attention to detail. We want the environment where you sleep to always be impeccable, fragrant and welcoming.
All rooms are equipped with private bathroom, wi-fi high speed, tv and air conditioning.
The twin rooms can be double or with two separate beds, while the triple and quadruple rooms can accommodate a double bed and a queen size bed or bunk bed. Our Suites, on the other hand, are designed for families, a group of friends or for those who do not want to give up a large room for greater comfort and relaxation.
Marco Capu
Credo che l' ospitalità e la cortesia che ho trovato con loro sarà difficile trovarla ancora!
★★★★★
Mara Bonizzoni
Ormai è la casa del mare,ti accolgono con tutto il cuore
★★★★★
Pierangelo Andreoletti
Hotel molto carino e pulito, i proprietari molto gentili e disponibili e la colazione molto buona
★★★★★
Lila Changanaqui
Adoro questo posto, persone gentilissime
★★★★★
Michela Modelli
Vacanza da re, all'insegna della semplicità
★★★★★
Katia Reali
Ambiente semplice ma raffinato, gestito dai proprietari che riescono sempre a farti sentire uno di famiglia. Ottimo e ricco buffet a pranzo compreso nel prezzo sostituisce il classico pranzo (da provare l'aperitivo della sig.ra Mirella, una vera bomba). Prezzi molto abbordabili se si considera la qualità dei servizi offerti.
★★★★★
Luigi Tardini
Sono cliente da anni di questo hotel tanto tanto accogliente, in cui mi sento di casa e dove sono trattato straordinariamente bene. Le camere sono linde, la cucina è ottima e superabbondante, la gentilezza e la disponibilità di tutti sono una costante. Impossibile desiderare di più!
★★★★★
Maila Pesti
Torneremo presto a trovarvi. Servizi e personale meraviglioso.
★★★★★
Cinzia Mombelli
Ottimo!! Conduzione familiare, pulizia, cortesia e gentilezza sono la priorità!!
Cibo ottimo, abbondante e curato nei dettagli. Assolutamente consigliabile!!
★★★★★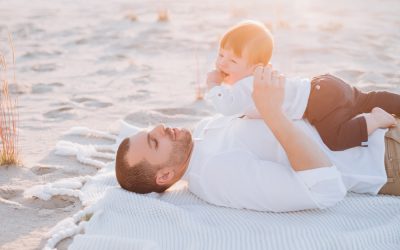 From 04 to 19 June for those staying at least one week, children up to 12 years in the room with two adults are free
read more
In the months of June and July, those staying a week or more can take advantage of the beach service offer (1 umbrella and 2 sunbeds) €. 11.00 per day starting from the 4th row. The partner beach is Bagni Agostino Zone 36, 100 meters from the hotel.
read more